Pearls have been embraced by queens, princesses, fashion icons but they are not the ones we are talking about today. Today we are talking about stateswomen who couldn't get over their pearls. These powerful ladies not only influenced women of United States but also inspired womens all over the world.
Iconic Women Who Loved Pearls
We will go descending order to relive those crucial moments of our past.
#1 Kamala Harris
The 2020 United States Presidential Elections set a new order for both political and fashion world when Kamala Harris was elected as Iconic Vice President of United States. Did you know? Kamala has been wearing her signature jewel since 35 years, and also is our top favourite pick in this category.
#2 Michelle Obama
Michelle Obama was the First Lady of The United States (FLOTUS) from 2009 to 2016. She is the wife of Barrack Obama, former President of the United States.
#3 Laura Bush
Laura Lane Welch Bush is an American educator who was the first lady of the United States from 2001 to 2009. She is the wife of George Bush, former President of the United States.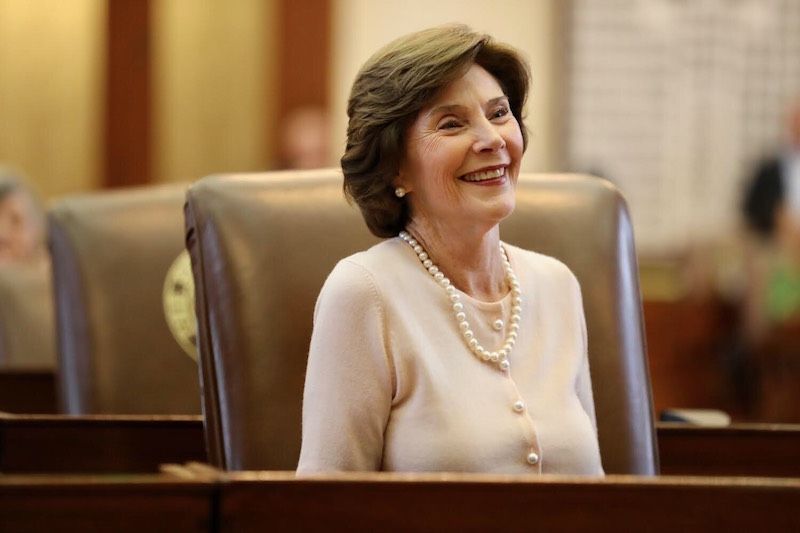 #4 Jacqueline 'Jackie' Kennedy
Jacqueline Lee "Jackie" Kennedy Onassis was an American socialite, writer, and photographer who became First Lady of the United States as the wife of President John F. Kennedy. Her everlasting love for pearls was evident by her famous three strand pearl necklace. She is also the author of our favourite pearl quote "Pearls are Always Appropriate" do check out next article to see 7 Famous Pearl Quotes that will change your mind.
#5 Barbara Bush
Barbara Bush was the first lady of the United States from 1989 to 1993 as the wife of George H. W. Bush, who served as the 41st president of the United States. She was mother-in-law to Laura Bush, it is safe to assume that the love for pearls runs in the family.
If you liked our article or learned something new about pearls today, do not forget to share this and help us to spread the word about pearls with the world.