Pearl jewellery is loved by Indian Women from the ancient times, in the modern days it has been difficult to find interesting pearl jewellery collection and order it online, although some websites get the job done, the comfort of doing the same on a mobile app was lacking and there comes this promising native pearl-exclusive mobile application by Modi Pearls.
It is interesting to learn that the pearl jewellery industry never had any dedicated mobile application, let alone be hybrid-app. This is a good reason to believe that Modi Pearls, who will be pioneering the pearl industry into whole new level, is dedicated to upgrading the traditional modes of accessing pearl jewellery. This beautiful video promo features Modi Pearls application below,
This video not only briefs us about the first pearl jewellery app but also shows their commitment of this store towards this industry. The app is already published and ready-to-install on both Play Store and App Stores.
Modi Pearls on Google Play Store
Link: https://play.google.com/store/apps/details?id=com.coffye.modipearls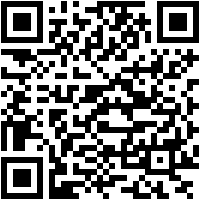 Modi Pearls on Apple App Store
Link: https://apps.apple.com/in/app/modi-pearls/id1573922060#?platform=iphone
The very first version of the app have a range of exciting features that we listed below:
Modi Pearls App Features (v 1.0)
✅ ONLY Real Pearls shipped with Certificate of Pearls.
? Next Day Dispatch and Express delivery*
? LIVE Order Status Push-Notifications
? Easily track your jewellery shopping order
? Convenient transactions through the app
? Fast and Secure Checkout: Pay through netbanking, credit or debit cards, UPI via Secure Checkout or Cash-on-Delivery. (Secure Payment gateway powered by India's most secure payment gateway provider -> RazorPay)
?️ Surprise App-only Offers along with Exclusive App only Coupons.
? Get alerts on best deals and offers: Don't miss out on our flash deals and discounts! Get push notifications about all the latest launches and ongoing deals
? App-Only Wishlist : Make purchases conveniently at a later time, save the jewellery you like for later by adding them to your wishlist straight from the app
? Convenient Sharing: No need to take hassles of screenshots. You can get suggestions from your friends and family by sharing your favourites from Modi Pearls directly on WhatsApp, Facebook, Twitter, or Email.
? Common cart across Web (Desktop, Mobile) & App
❎ Straightforward Return Policy & Priority Support
?️ Sign-in with Google or Guest Checkout for Hassle-free Shopping.
What does the app has to offer?
☝️ Simple, plain pearl necklaces curated from single layer to several layers.
✌️ Designer pearl jewellery with pendants, brooches & exquisite lockets.
? Statement Nizami Hyderabadi Pearl Jewellery Satladas & Raani Haars.
? Western Pearl Chokers, Indian Traditional Pearl Chokers & Neckpieces.
? Simple Pearl Studs & Hangings to Exotic Earrings & Pearl Jhumkas
? Pretty Pearl Bracelets to Designer Pearl Bangles & Kadas.
? Adjustable Pearl Rings & Stone-Pearl Combination Finger Rings.
? Elegant Pearl Pendant Sets & Locket Collection
Why choose Modi Pearls app?
? Only Real & Original Pearls
✍️ Shipped with Certificate of Authenticity
? Guarantee on Pearl Shine & Colour
? Straightforward Return Policy
? Customization Options on Length & Design
? Fast & Free Shipping All Over India without Minimum Value.
Word from the Team
The Modi Pearls team have something to say about their first step towards mCommerce
Five years ago we launched our eCommerce website, with that vast experience of serving customers online we decided to launch native mobile apps in early-2021 and this is just our first step towards establishing stronger bond with our customers.

Team Modi Pearls
Takeaways
It is interesting to see how a niche-market of Pearl Jewellery is attaining more popularity among the vendors and customers, we await more modern and technological advancements that vendors have to offer.